6:30PM, 16 February 2016
Keynes Library, 43 Gordon Square WC1H 0PD
Reserve your ticket

What are charities for, why are they special and what is the purpose of regulating them? How should they be regulated? How do and should they organise their funding? Why do charities fail? What are the ideas behind our current system and how are these changing? What is the appropriate role of the regulator (The Charities Commission, Fundraising Standards Board etc.)? The sudden closure of Kids Company in August 2015 brought these questions into sharp relief and raised popular awareness of the importance of regulation.
In fact charities regulation has been under considerable public scrutiny in recent years. The 2012 ACEVO Governance Commission marked a major review into the state of the charity sector, with recommendations covering issues of appraisal, accountability, communication of roles and effective board management. A fundamental review of Charity law by Lord Hodgson in 2012, wholesale replenishment of the Charity Commission board in 2012/13 and strong criticism by the Public Accounts Committee have been followed by greater powers for the Commission and a number of controversial interventions. And in 2013 new legislation under the so called 'Lobbying Act' of 2014 (Transparency of Lobbying, Non Party Campaigning and Trade Union Administration Act 2014) placed new constraints on charities during election campaigns.
In 2015, NCVO Chief Executive Sir Stuart Etherington led an official cross-party review into the regulation of charity fundraising. Its recommendations include replacing the Fundraising Standards Board with a more powerful regulator and allowing the public to opt out of all fundraising communications.  If implemented, these changes would mark a significant shift in how charities raise money and the checks and balances placed on this process.
The Centre for British Politics and Public Life is joined by an expert panel of speakers, including Sir Stuart Etherington, to talk about the regulation of charities from a range of perspectives. The event will be chaired by Joe Irvin, Chief Executive of Living Streets. 

Programme of speakers:
1. Sir Stuart Etherington
2. Lucy de Groot
3. Dr Rob Macmillan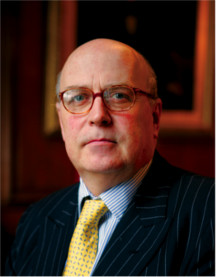 Sir Stuart Etherington
Since 1994 Sir Stuart Etherington has been Chief Executive of the NCVO (National Council for Voluntary Organisations) – the UK's main umbrella body for charities and voluntary organisations. He was previously Chief Executive of the Royal National Institute for Deaf People.
He recently chaired a cross party review of the regulation of charity fundraising.  Among many posts, Stuart is a member of the Economic and Social Committee of the European Union and the Chair of London United. He is a trustee of Business in the Community, Chair of the BBC Appeals Advisory Committee, and a member of the Community and Social Affairs Committee of Barclays Bank.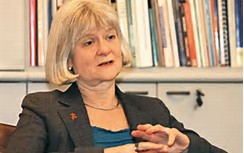 Lucy de Groot
Recently retired as charity chief executive with CSV (now Volunteering Matters), Lucy de Groot is currently a Trustee of the Baring Foundation, Vice Chair of the Working Men's College, non-executive director of JoinIn and Audit Chair of the Islington Clinical Commissioning Group.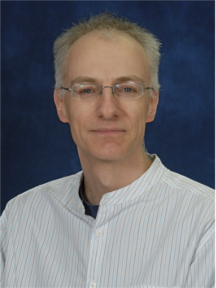 Dr Rob Macmillan
Dr Rob Macmillan is a Research Fellow at the Third Sector Research Centre based at the University of Birmingham. He has been involved in research on voluntary action and the third sector for over 15 years. His main research interests are around the relationship between the voluntary action, the state and markets and the changing field of capacity-building and third sector infrastructure.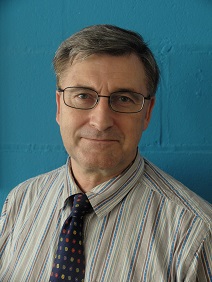 Joe Irvin (Chair)
Joe Irvin is Chief Executive of Living Streets, the charity for everyday walking. He has over 35 years experience at a senior level in the voluntary, public and private sectors. He was previously chief executive of NAVCA, and has worked for the TUC and RSPB as well as in No 10 Downing Street. He is a member of the Board of the Centre for the Study of British Politics and Public Life.
Please note that this event may be audio recorded and/or photographed for use in future publicity by Birkbeck and affiliated research centres. Tickets are free but must be reserved in advance.